Press Kit: Info
---
ALLIANCE COMMUNICATIONS AND BLT PRODUCTIONS
INVITE YOU TO WITNESS THE FUTURE OF ANIMATION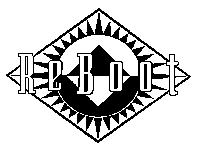 THE WORLD'S FIRST 100% COMPUTER GENERATED
WEEKLY ANIMATION SERIES
January 11, 1995
ReBoot is a television first - a half-hour series produced entirely by computer - using CGI (computer generated imagery) technology and 3D animation. Never before in the history of television has such an ambitious task been undertaken. An never before have you seen a television show quite like ReBoot.
ReBoot made its television debut in September 1994. The show airs Saturdays at 9:30 AM (ET/PT) on ABC where it has been the strongest performer in their Saturday morning line-up since its premiere. ReBoot has a huge following in Canada as well, where it airs on YTV Wednesday evenings at 7:30 PM (ET). ReBoot started building a large and loyal audience throughout the United Kingdom in January 1995 and more than 20 television networks around the world are preparing to launch the series. A world-wide licensing program is in place and ReBoot merchandise will start to appear on retail outlets in Spring 1995.
"ReBoot is Alliance's first venture into animation, a strategic growth area we had previously targeted," said Gord Haines, Chief Operating Officer of Alliance of ReBoot. "We've also been keeping an eye on the expanding role of computer technology and its possible application for the entertainment industry. I'd say ReBoot is a very good introduction to both media."
Christoper Brough, President of BLT agrees. "We're breaking new ground with this show - both in television programming an computer technology. From the reaction of the young - and not so young - fans across North America and the UK, we're confident ReBoot will be a big hit with viewers of all ages the world over."
The series takes viewers into a magical electrical world inside a personal computer - to the multi-level city of Mainframe populated by sprites, and eclectic mixture of digital information in the forms of robotic-looking binomes and human-like data sprites.
Their urban electronic environment is controlled by an unseen character, The User, the operator of the computer in which Mainframe is located. When The User decides to play a computer game, and ominous cube descends upon Mainframe and engulfs a sector of the city. The Games can strike anywhere, at any time. When trapped inside The Game, the sprites can "Reboot" to transform themselves into game characters or equip themselves with the appropriate game gear to compete with The User. Anything is possible inside The Game. A sprite can find himself behind the controls of a screaming jetfighter, burning up the track in a Formula One car, or going one-on-one with the NBA All-Stars.
The central character is Bob, who recently modemed in from the Super Computer. Bob can usually be found in the company of an attractive entrepreneur, Dot, an her energetic little brother, Enzo, at Dot's Diner. Being a Guardian Program from the advanced civilization of the Super Computer, Bob is a local hero and Enzo's mentor. Bob is a master of the Games and with the use of Glitch, a multi-functional gizmo he wears on his wrist, Bob fight to protect Mainframe from any electronic threat - in particular the wicked schemes of two computer viruses: the eloquent and malevolent Megabyte, programmed to take control of the computer, and Hexadecimal, a digital medusa with masks, programmed to create chaos from her lair on the bizarre floating city of Lost Angles.
ReBoot was created 10 years ago (1980) by a creative collective known a The Hub: John Grace, Ian Pearson, Gavin Blair, and Phil Mitchell. Although John chose to remain in England to work on other projects, Ian, Gavin and Phil made the move to Vancouver to ensure that ReBoot became a televised reality. Ian and Gavin created the first CGI characters ever seen by most television audiences for the music video Money For Nothing by Dire Straits. Phil is best know for his award-winning commercials. All three are respected the world over for their artistic and technological contributions to the emerging phenomenon of computer animation.
In a strange twist of technology imitating art imitating life, ReBoot was originally set inside a computer because of the limitations of computer animation software at the time. Ian Pearson, co-creator and Executive Creative Consultant of ReBoot explains, "When we first discussed creating a series that was entirely animated by computer 10 years ago, the technology as in its infancy. We decided to set the characters inside of a computer so that they could get away with looking "blocky" and moving with a mechanical motion."
Ironically, it is the realistic three-dimensional quality of ReBoot's computer-generated characters that make its animation unique. The member's of ReBoot's cast behave, move and speak like actors in any television show. But ReBoot's characters exist only as digital information - complex mathematical equations that imitate life. Like the concept of the show, until the digital information is transferred to tape, ReBoot's characters and the city of Mainframe exist only inside of a computer and it all comes to life when the members of the crew boot up their machines at the studio.
ReBoot's astounding graphics are created on SGI Silicon Graphics hardware using Softimage, the revolutionary software that brought the dinosaurs back from extinction in Jurassic Park. As the show was being developed, the software was customized in-house to emulate very natural facial expressions, hand movements and lip synchronization.
Because the computer programs required to execute the animation were being developed and written during their production, the initial episodes of ReBoot required 18 months to complete. Now that these programs are up and running, the studio can create two episodes within a six-week period - generating up to two minutes of completed animation per day - an unprecedented achievement.
Producer Christopher Brough has watched the project, the technology and the characters develop and grow for four years. "One of our greatest accomplishments is that we managed to combine cutting edge technology and the age-old art of story telling. ReBoot delivers what you would expect from a computer - the astounding action sequences as seen from inside a computer game - with scenes of drama, humour and even a little tenderness, which you wouldn't generally associate with a product generated by machine."
"When people here the term "computer-generated animation", they tend to think that the computer somehow does the work. A computer is simply a tool for an animator. ReBoot is made by people - for people." says Phil Mitchell, Co-creator and Supervising Animator. "The human qualities exhibited by the characters and inherent in the storylines reflect the contributions of everyone involved in ReBoot."
ReBoot's scripts are deftly written to be easily understood by children, with a wink and a nod to the adult viewers. The citizens of Mainframe speak in a high tech dialect that incorporates computer terms that have crept into the everyday language of the automated age. Bob complains when a task is not his 'function'. Enzo is encouraged to 'cut and paste' the truth. When Enzo gets discouraged, Dot counsels him not to 'quit file' so easily.
ReBoot is the only animation series that is produced entirely in one location; a dedicated CGI facility in Vancouver, British Columbia where a crew of more than 30 talented animators busy themselves with the enormous task of delivering 23 half-hours - more than 600 minutes - of CGI to the world. The sheer volume of 3D animation used in ReBoot is unprecedented. No one has ever attempted to produce more than the short snippets of CGI used to create special effects in commercials, television programs and feature films that fade out in just a few seconds.
When asked about specific challenges encountered in doing a weekly series completely in CGI, Brough replied, "It's rendering. It's getting on enormous volume of animation out of the computer and onto digital tape. And managing all the data files, which is always a daunting task."
ReBoot is recorded in surround sound, another first for an animated series. Gavin Blair, co-creator and Supervising Animator explains, "We are using advanced technology to create animation that looks completely different than anything that has been seen on television before. The sound had to complement the visuals and meet the high standards of the animation. So we decided to use surround sound." It takes about 200 hours to customize the sound for each episode of ReBoot.
ReBoot is also the world's first 100% digital television series. In the future, digital technology will be the television industry standard. At the moment, ReBoot stands alone in this category, which has presented some special challenges. Because ReBoot differs from any production ever done before, many people have had to adjust their handling of the show.
For instance, usually for an animation series, the networks would receive storyboards to approve for content. Because the production of CGI animation is an entirely paperless process, ReBoot doesn't exist on paper. Instead the producers submit a 'work tape' of the work in progress: a montage of partially completed scenes, rough sketches that have been scanned in to suggest what the action sequences will look like.
Unlike other television shows, there are not 8 x 10 glossies of the stars to hand out to eager fans and media - just printouts from the computer. While industries around the globe struggle with the challenge of digitizing their material, ReBoot's digital files had to be converted to traditional media in order to create publicity materials and merchandising artwork that could be handled universally.
Such an ambitious undertaking requires the marriage of both creative and business minds, which led to Alliance's involvement in ReBoot. As co-producer of ReBoot, Alliance brings to the project their business acumen, solid entertainment industry relationships world-wide and valuable production experience.
ReBoot is not their only television first this year. Alliance's Due South which airs Thursdays at 8 PM on CBS and CTV is the first Canadian-originated series to air in prime time on a US network.
The leading entertainment company in Canada, and one of the largest independents in the world, Alliance produces, distributes and finances feature films and television programs in all media throughout the world.
ReBoot is an Alliance/BLT Production. ReBoot is produced by Christopher Brough and directed by Richard Zondag. Co-creator Ian Pearson is Executive Creative Consultant. Executive Producers are Stephane Reichel and Steve Barron.
* * * * *
---



page 117 of 129


Maintained by Joe Smith